Mindful consumption: A way to minimalistic lifestyle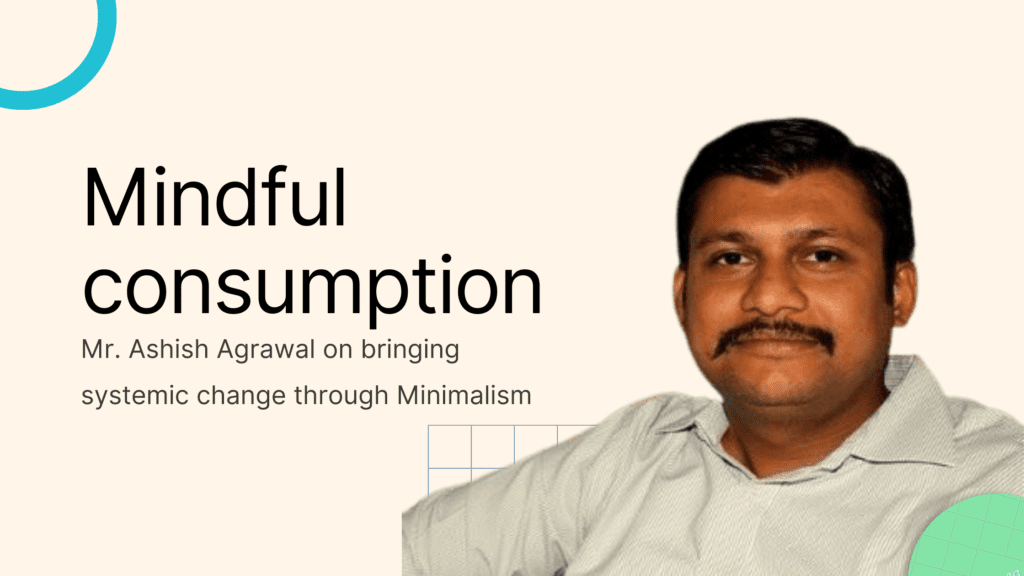 Mr. Ashish Agrawal is a Minimalist & a Systemic Change Enthusiast. He is an engineer by education. He has B.E in Electronics and Telecom from MIT, Pune. He founded two astounding social enterprises, Paryavarn Mitra and Bridge4Change Foundation. With his current initiative Bridge4change, he is working on brining a paradigm shift in the society. The idea is to drive systemic change with mindful consumption. He is also a renowned speaker. He has delivered lectures and workshops at several institutions in India, the United Kingdom, and the United States about the same.
This interview was conducted by Ketul Patel and Shreyas Chaudhary, Founders of Mission Sustainability.
Mindful consumption: Journey of Mr. Ashish Agrawal
Hailing from an engineering background, he earned his bachelor's degree in 2010. Later he joined Mu Sigma as a Senior Analyst. Mr. Agrawal changed his path the moment he realized his passion for social work. With the nit and grit of an army officer he had to leave the Officers Training Academy, Chennai due to an injury. He then set out on a journey to systematically change the way social welfare and environmental impact is conducted in India.
Mr. Agrawal started his formal education to learn more about society level issues. In 2014, earned his master's degree from the Institute of Rural Management in Anand (IRMA). While at IRMA, Ashish started researching the 'Lives of Rag-picking Women' in Ahmedabad and found awakening results. Around 30,000 women go out at 4 am before the crack of dawn and each 'sister' collects 15-20 kgs of waste! That is, 6,00,000 kgs of waste being picked up in Ahmedabad alone, even before the city wakes up. The research pointed out the sub-par lives these women are forced to live and how they are exploited.
With the aim to help these women, Ashish founded Paryavaran Mitra (Nature's friend). A social enterprise that uses Solid Waste Management as a tool to bring about a significant change in the lives of ragpickers. This easy and replicable initiative is gaining speed. It has become a model for other organisations to follow. 
Being a leader, Ashish always focused on solving the problem first hand. During his time at Paryavaran Mitra, he conducted many research projects. This research also highlighted the excessive waste that the society produced. This led to the idea of solving at source and that's what prompted Ashish to adopt minimalism.
Ashish spent a decade of his life at Gandhi Ashram at Ahemdabad. Where he adopted a minimalistic lifestyle. Which Ashish prefers to call 'mindful consumption'. The idea was not to 'get rid of things' but to simply lead an 'uncomplicated and sustainable life' away from consumerism.
Turning point: Towards mindful consumption
Ashish has worked with people leaders and change makers. In the early years of his career, he found the people around him 'leading' NGOs and organizations but not 'inspiring' the citizens. He found that "people's words, thoughts, and actions were never aligned". Hence, they never inspired change!
On his research journey at IRMA, he did 2500+ hours of on-field work and observed that the society worked on a 'Flawed Reward System'. It celebrates the wealthiest and placed social appreciation on a throne. "We work for appreciation", he observed. That's when he started his journey of minimalism challenging the materialistic world.
Today, he has ONLY 33 things to his use and has been living a happier, healthier, and more deliberate life. He believes "Mindful consumption is a precursor for long term social change"
On his minimalist journey, Ashish realized that "Conscious or Spiritual awakening of a person happens after materialistic declutter". We are more productive when we sit and work at a clean desk. It's the same concept but …bigger!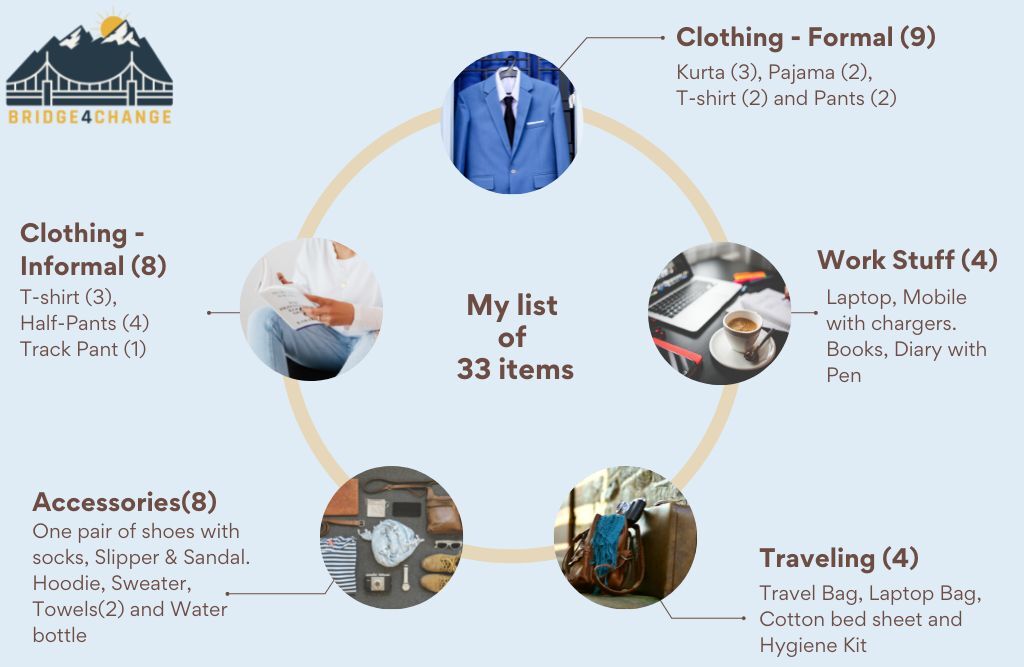 Giving advice to the people who would like to join this movement, Ashish assures us that being a minimalist is not a daunting task. Although it feels impossible at the start but with time, you start placing less value on keeping up with the trends. This brings focus on yourself. The source of joy is not in the physical items, it's within you! Starting off as being a minimalist is not a well-defined process. It does not have steps nor does it have any guidelines.
He says, "it is easy for me to not eat meat since I've been a vegetarian all my life, but the same cannot be applied for someone who is a non-vegetarian. And has been eating meat as a part of their culture. Henceforth, reducing carbon footprint through meat consumption would require different approach from both of us". Every person has had a different life, a culture, a different journey and hence a defined process would not work.
The main idea is to start! It does not have to be perfect. We will figure it out along the way. "If 33 things seem difficult, start with 60 or even 100 and bring it down gradually!" The aim is for YOU to start.
Inspired by Atomic Habits by James Clear, Ashish advises to ensure a mere 1% change in our habits every day! This 1% when compounded will lead to astonishing results. Once we do start, our friends and family will follow. Not immediately of-course, because change takes time, it requires patience. It has a snowballing effect.
Discover products and services in sustainability
Get on step closer to making eco-friendly choices
How do we start decluttering? First step towards mindful consumption
How does one minimise their sea of belongings? Ashish changed his lifestyle by only keeping things he NEEDS and does not focus on the WANTS.
"Being Dependent on something I don't require or is not healthy does not make sense to me". Before buying something, always ask yourselves, 'Do I really require it?'
Nowadays, the idea of what is socially acceptable or desirable supersedes everything. The alluring and countless trends force consumers to seek out more making consumerism a daily part of life.
Driving systemic change by being mindful
According to Ashish, any social change requires time, effort, and patience. The idea is to persistently make efforts to make today's youth understand the urgency of living a sustainable life. The change then begins from the awareness.
Inspired by the book 'The Tipping Point' by Malcolm Gladwell, Ashish aims to inspire at least 7% of the audience in the seminars and workshops that he conducts. He believes the odds of ideas getting traction is if at least 7% of the people believe in that notion. This tangible and direct goal has helped Ashish inspire change!
Ashish firmly believe that education is a right approach to drive systemic change. He insists on incorporating the education of mindful consumption, climate change, and social entrepreneurship into the curriculum of colleges. This would spark a change in the mindset of students and change the idea of what is socially acceptable. A change in any social perspective requires at least 10-15 years to take shape and that requires a larger fraction of youth to believe in the idea. Through the integration of such topics in the curriculum, we plant the seeds of progressive ideas to gain ground. The idea is to make sustainability the new 'cool'. 
Another interesting aspect that Ashish observed was that the current era works on instant gratification, that is, immediate fulfilment , and that too, with quantifiable results. "Asking people to walk a mile and a half [instead of taking a cab] as it will help the environment 10 years down the line, won't make a difference. Instead, Gen Z needs NUMBERS! Telling them if we walked the same distance instead of driving, we would emit 75% fewer greenhouse emissions would work better!" Data points become a trigger for action.
It is due to people like Ashish Agrawal that there is still hope for a better future. We thank him for taking out the time to speak with us and be a role model for the generations to come. Through this interview, our mission is to reach out to as many individuals as we can with his story and INSPIRE change!
– Written by Ishita Paul, a long time contributor to the Mission Sustainability. She is pursuing economics from IPCW, University of Delhi.
RecoSolution - A story of inspiring young Ecopreneurs from India
Join our monthly newsletter for inspiring stories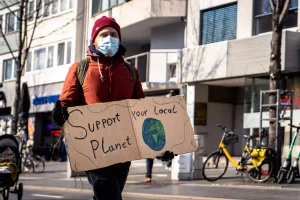 Climate Optimism is having hope for the environment despite the relentlessly grim news that surrounds us.
Read More »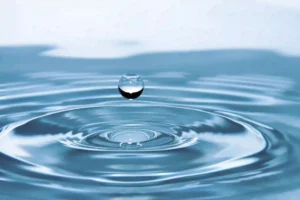 Water travels a minimum of 130 kilometres before reaching the homes of Bengaluru. This distance in the future will increase to a minimum of 200 kilometers with the building of new dams.
Read More »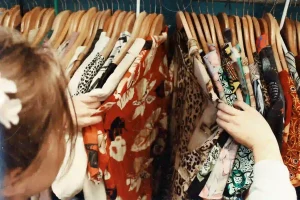 A design, manufacturing, and marketing strategy called "Fast Fashion" is geared toward quickly producing large quantities of garments.
Read More »