Shri Shyam Sunder Paliwal
The man behind Piplantri Model
Shri Shyam Sunder Paliwal is a 58-year-old visionary who lives in the village of Piplantri in the Rajmanda district of Udaipur, Rajasthan. He is who transformed Piplantri into what it is now. Piplantri, unlike the Rajasthan browns, is famed for its verdant, flora and fauna, and eco-feminism. Paliwal, a twelfth passed activist found his way up into transforming his village and gaining international recognition. From working at a marble company at 11, to receiving a Padma Shri award at the age of 57, he is an example of hard work, dedication and diligence.
Fortunately, in 2018, Mission Sustainability was able to visit Piplantri and speak with Shri Paliwal and his family about how he came to be known as the "Father of Eco-feminism." As humble as he sounds, Shri Paliwal came down to the railway station himself to receive us. Since then, our stay in Piplantri was both exhilarating and instructive.
For those who haven't read our previous article on the Piplantri Model, the story of its transformation began in 2005, with Shri. Shyam Sunder Paliwal, the former sarpanch of Rajasthan's Piplantri village. 
He started his journey as a sarpanch (Head of Panchayat). His initial projects included upgrading the school building and making education more feasible. With his increased involvement and humanitarian approach, he tackled three of the most prevalent problems in the most efficient way. Saving the girl child, growing more trees and reviving water.
His journey was no piece of cake. Because of the mine tailings strewn around the village, soil fertility had plummeted to unimaginable low levels. This resulted in a drop in subsurface water as well as the demise of his own daughter as a result of dehydration. Because mining industries could not be shut down, Shri Paliwal devised a strategy to work in tandem with them. He was able to transform the hamlet by utilizing all of the government's initiatives, policies, and subsidies.
In conversation with Shri Shyam Sunder Paliwal
When asked about how he did the same, Shri Paliwal replied, "Our government is powerful. A sarpanch is the village's government. If a sarpanch understands the impact he has on other people, he will stop blaming others for corruption. In fact, the one who sits idle and blames everything on corruption, is corrupt himself. A sarpanch should be liable for his village." His views on life, governance and getting things done is what got him so ahead of the race. He recommended that a sarpanch should be honest.
In his own words, "Honesty can be of two types. One being averse to corruption. The second is upholding the effort and promises made." One thing he did as a sarpanch was to get things done the same day. As a sarpanch you have to face new demands of people every single day. If you delay, the costing goes up and the quality goes down. His ways of being accountable for the resources he used and optimally utilizing them was what gave him an edge.
Like mentioned before, it wasn't easy for Shri Paliwal. But he started improvising what he saw. The same village which used to kill girl child callously is the same village which plants 111 trees on the birth of every girl child. The concept of dowry was targeted as well by starting a financial scheme which took off the load of dowry and promoted education. The dump yards which were full of mining crap is now a lush mountain with flora and fauna.
Piplantri now is self-sufficient in terms of water and electricity. Piplantri is where innovation is seen. During the visit, Mission sustainability saw and heard of other ventures as well. They came across a start-up of bulbs by a group of village boys. These bulbs were everywhere in Piplantri and were named the same. 
Women came together to manufacture products out of the excess aloe-vera produce and made yielding profits. Solar powered water purification systems were seen which intelligent systems for purifying the water whilst keeping water supply in mind.
"Honesty can be of two types. One being averse to corruption. The second is upholding the effort and promises made."
– Shri Shyam Sunder Paliwal
When asked to Rahul Paliwal (son of Shri Shyam Sunder Paliwal) about how the Piplantri model came into being, he replied in a very optimistic way. He mentioned how connections are a driving force. People kept joining once they started this project. He saw the villagers as a part of the family which helped the process go even smoother. 
He also pointed out how some people develop jealously and take the efforts for granted. To this he answered, "When we started, we were nothing. We had no connections. People often say we get things done because of our connections. But we built these connections from scratch. When people saw our results, we developed connections and not the vice versa."
He also mentioned how important it is to have a 'dabang'' attitude to fight injustice and jealousy. He said, "People inside the village do not pay attention to the efforts probably because they are accustomed to it. However, we often get a lot of visitors from outside who found us on the internet." When asked about the future of Piplantri, Rahul Paliwal mentioned how 157 villages have adopted the Piplantri model. 
Yet, there is a lack of controllability. There is not enough provision to check how much progress each village is making. "Dad often visits to nearby villages to assist them. But he cannot visit each and every village to see their position." Said Rahul. "A lot of big companies have stringent processes and models in place that are useful for monitoring progress. The Piplantri model, on the other hand, cannot create a precise method because it does not work for profit, unlike other organizations."
We asked Shri Shyam Sunder Paliwal what future looked for him. He told us that a lot of things are still needed to be done like keeping the mines in check, planting more trees and making sure other villages are successful in implementing this model as well. It's all about finding the right balance between dealing with miners, liberating females, providing education, and combating dowry, among other things. Gram panchayats complain about a lack of finances and support, but this individual disproved their claims. If someone has the knowledge and the desire, they can do it. Shri Paliwal left some beautiful words of advice which left our team brimming with motivation.
He said, " Lambe projects banao, ghar le jaane ki mat socho." Which translates to "focus on building long term projects rather than earning profits." To this he added, "No Ajanta cave was built in five years, even to become an engineer it took eighteen years of life. This project was not a day's work, but it took us fourteen years of hard work." 
When asked about what advice he has for the youth, he mentioned about not diving head first. "Yes passion is important, but don't just work because of your passion. If you don't have the required knowledge, then you will drown." said Shri Paliwal.
Currently, Shri Paliwal is focused on building a team which will take forward his project. He is working with his team and the government to accomplish his goals. He wants to make sure that the results of this project bears fruits for a long time. Growing trees is not enough, but sustaining it through the methods of drip irrigation building dams and continuous efforts is what makes it worth for the coming generations.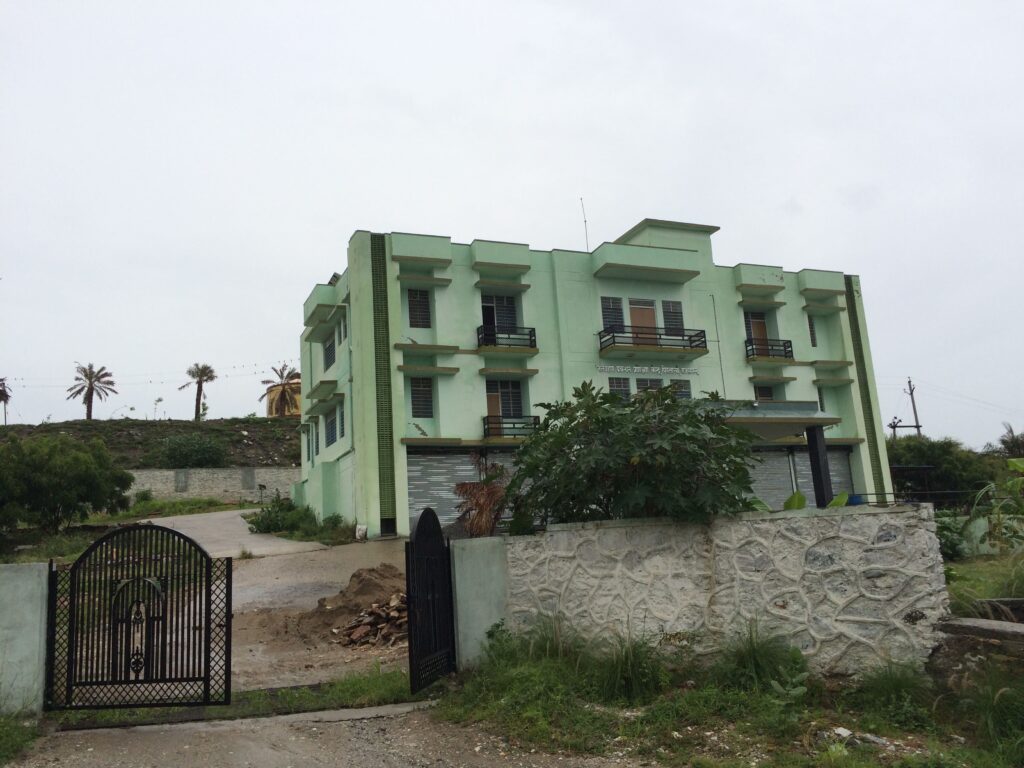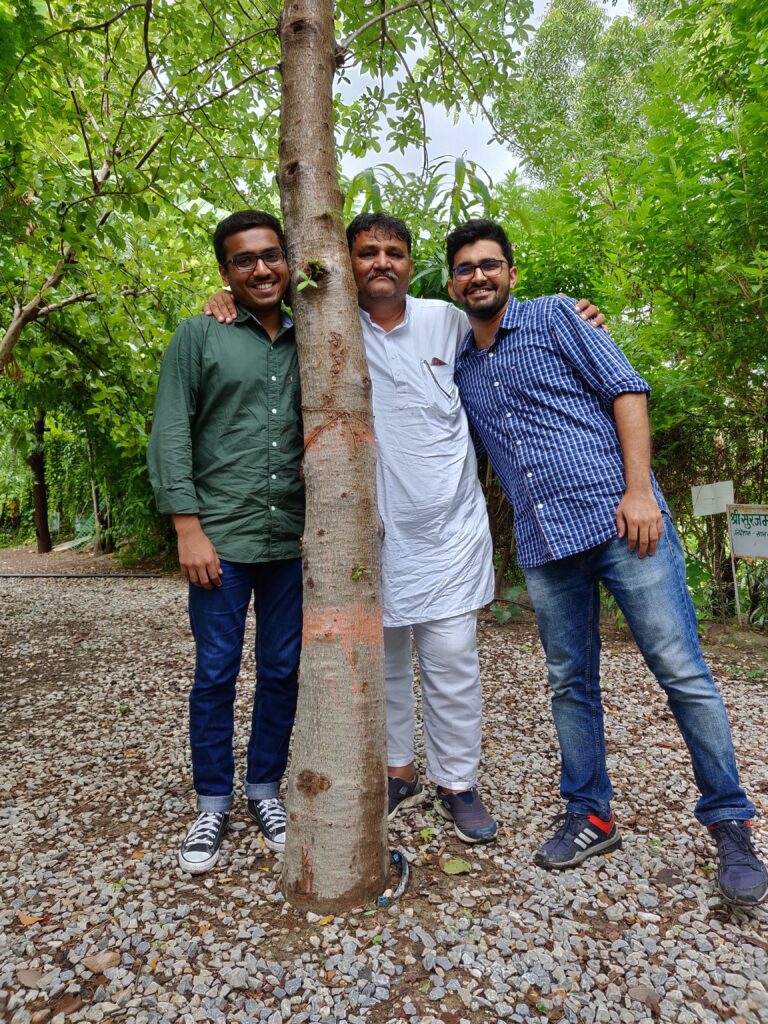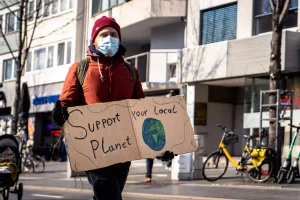 Climate Optimism is having hope for the environment despite the relentlessly grim news that surrounds us.
Read More »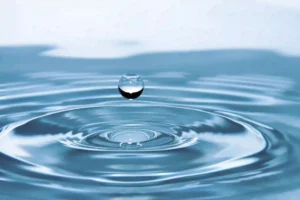 Water travels a minimum of 130 kilometres before reaching the homes of Bengaluru. This distance in the future will increase to a minimum of 200 kilometers with the building of new dams.
Read More »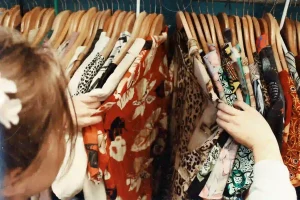 A design, manufacturing, and marketing strategy called "Fast Fashion" is geared toward quickly producing large quantities of garments.
Read More »